Redesigning the Image Annotation System
Company: Visenze
Team Members: Yi Ting (Senior UX Designer) / Yi Jie (UX Design Lead)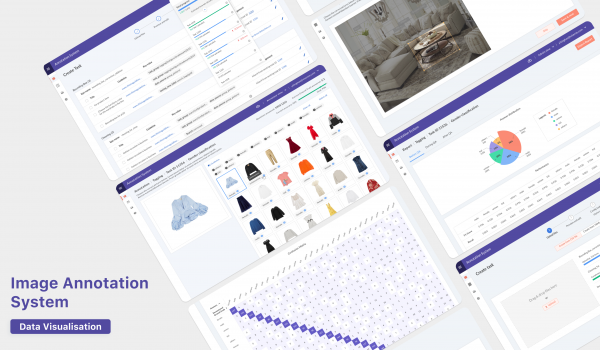 Background:
An image annotation system is a software tool used by engineers or data scientists to label or annotate digital images with various types of metadata or tags, such as object names, object boundaries, object categories, object attributes, and object relationships.
Back then, the previous annotation system was built by a team of engineers whose main focus lies little in the user experience of the tool. However, there has been an increase in issues arising from the engineers regarding the usability of the product.
Product Goal:
Improving the image annotation process for internal algorithm engineers and data scientists.
Decrease the time needed for algorithm engineers and data scientists to annotate image data daily.
Design Challenge:
As a new UIUX design intern in their team, I did not have much knowledge about machine learning or how an image annotation system works. There were also various technical terms and processes I had to find out. Thus, I had to learn and quickly get up to speed with the team so as not to slow down the design team.
Success Metrics:
Users spend lesser time annotating image data daily and achieve higher accuracy for annotation results.
User satisfaction increases.
Design Process

Research
We had a 1:1 user interview with 13 engineers and data scientists to find out their pain points and challenges in using the old annotation system. We also asked about their roles, day-to-day jobs, their goals to accomplish using the tool, and what feature they would frequently use during their day to day job.
Problems with Data Annotation
Through the research, we have identified some common issues faced by the users:
Time-consuming: Data annotation is often a time-consuming process that requires a significant amount of effort and resources. It can take a lot of time to annotate a large dataset, which can be frustrating for users.

Tedious and repetitive: The process of data annotation can be tedious and repetitive, which can lead to errors and inconsistencies in the data. Users may become bored and tired of annotating data after a while, which can lead to a decline in the quality of the annotations.
Personas
These are the key user roles identified for the annotation tool. Through the user interview, I got to understand their goals, pains, and needs better.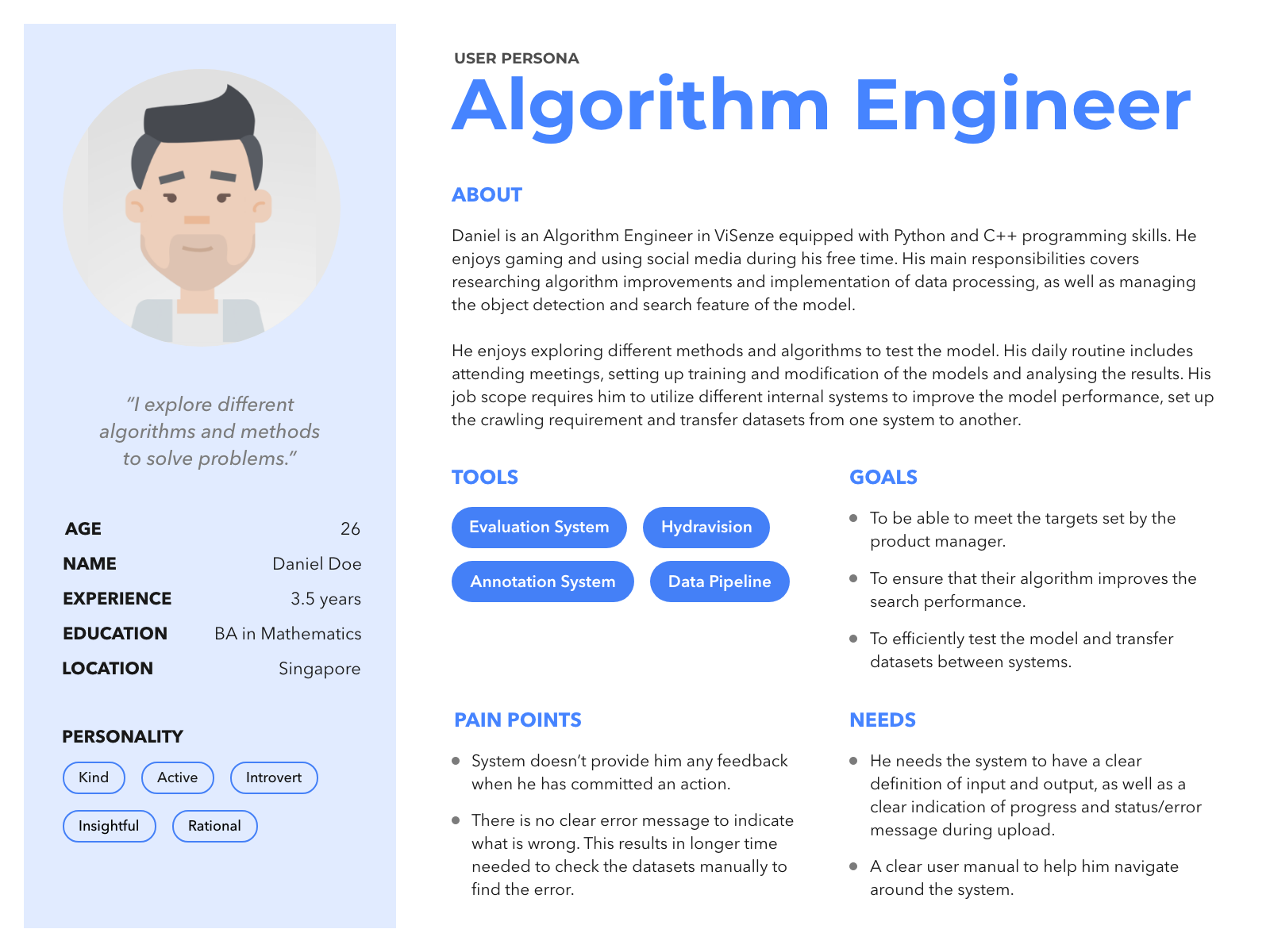 Visual Research
I looked for some visual inspirations on how editing, annotating features would interact in the application.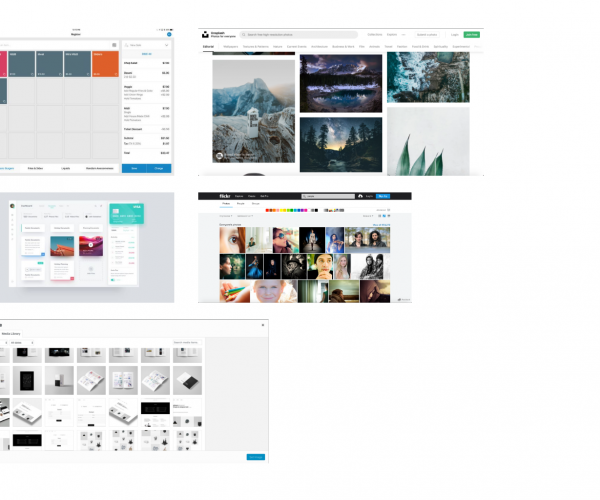 Wireframe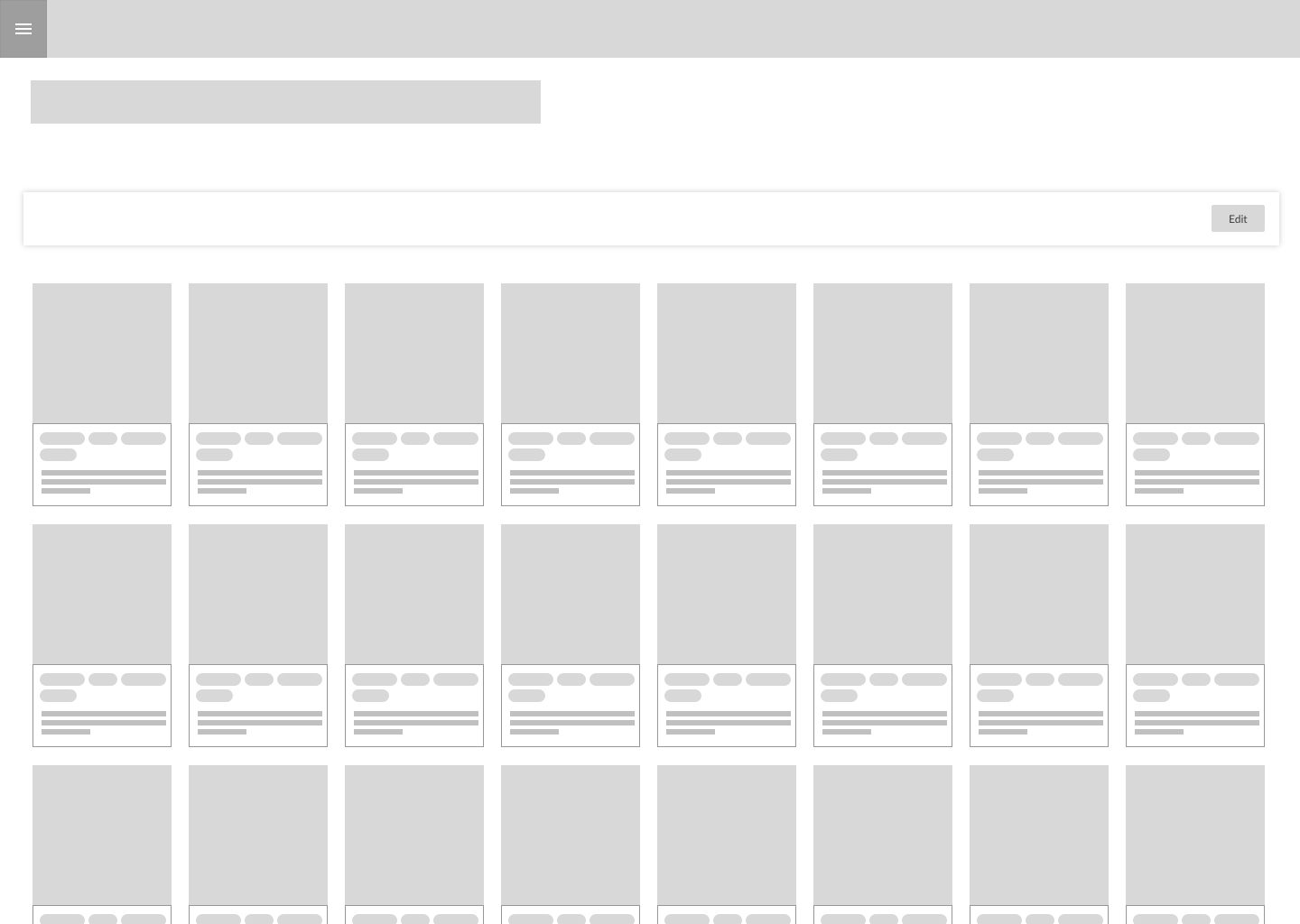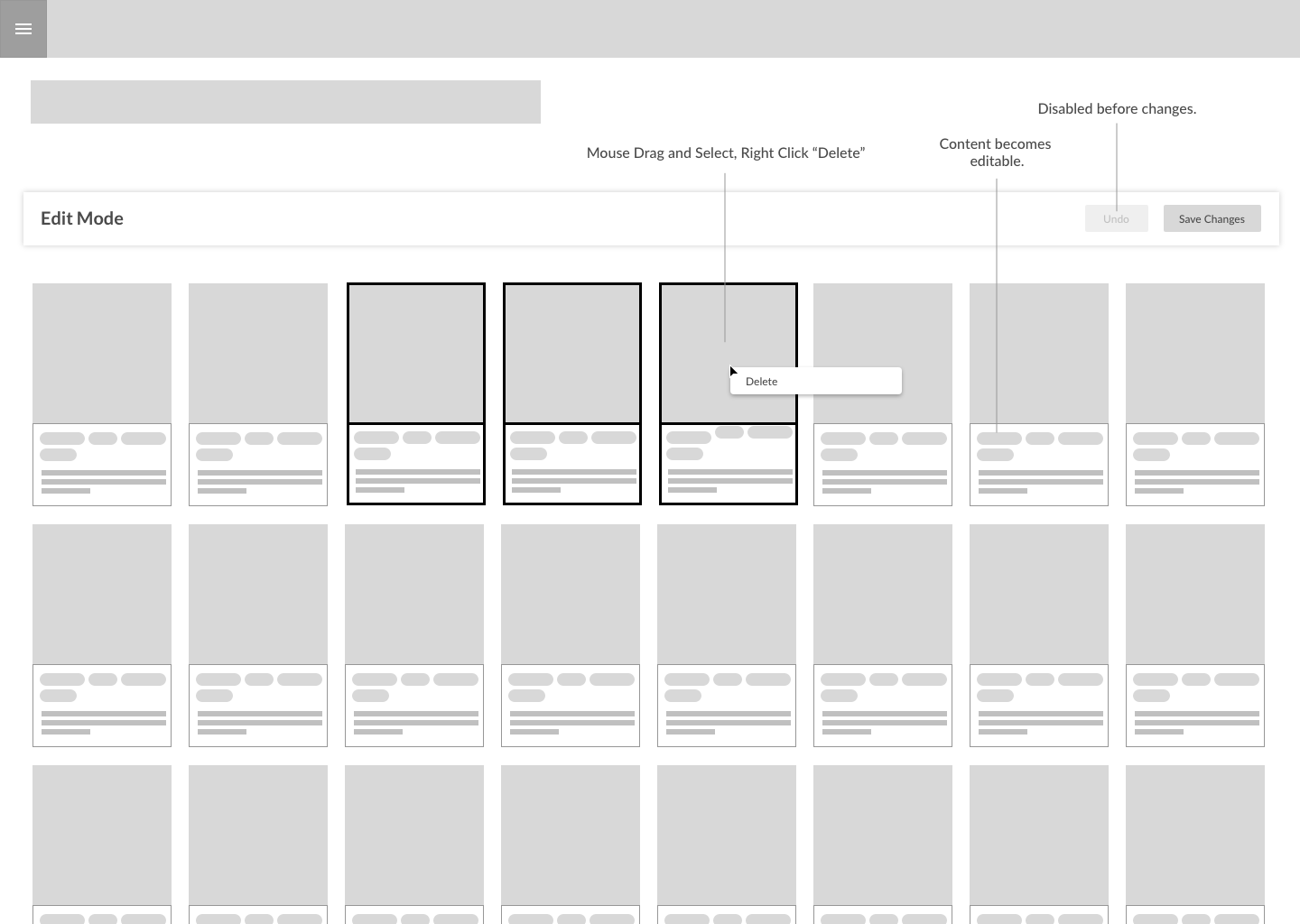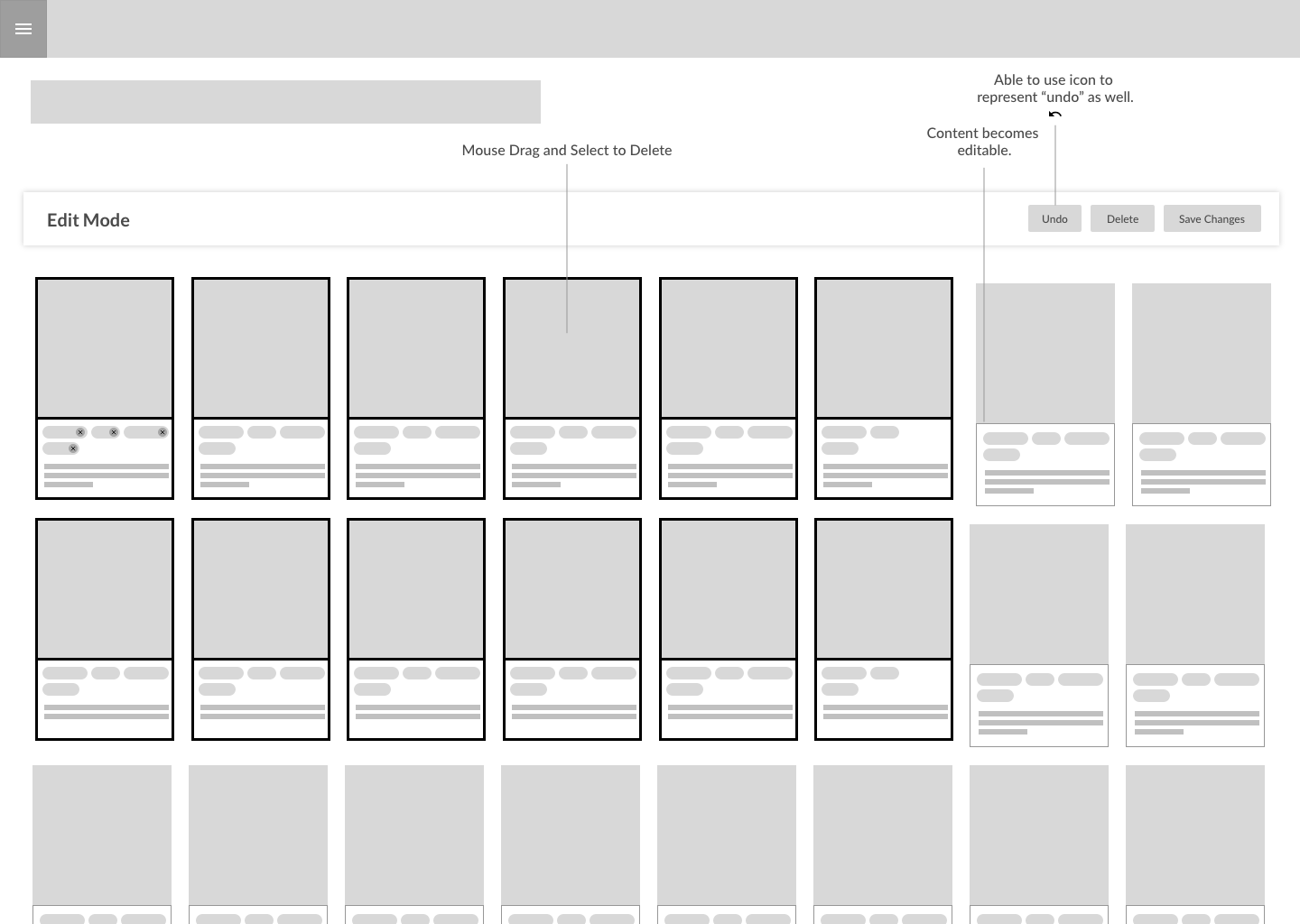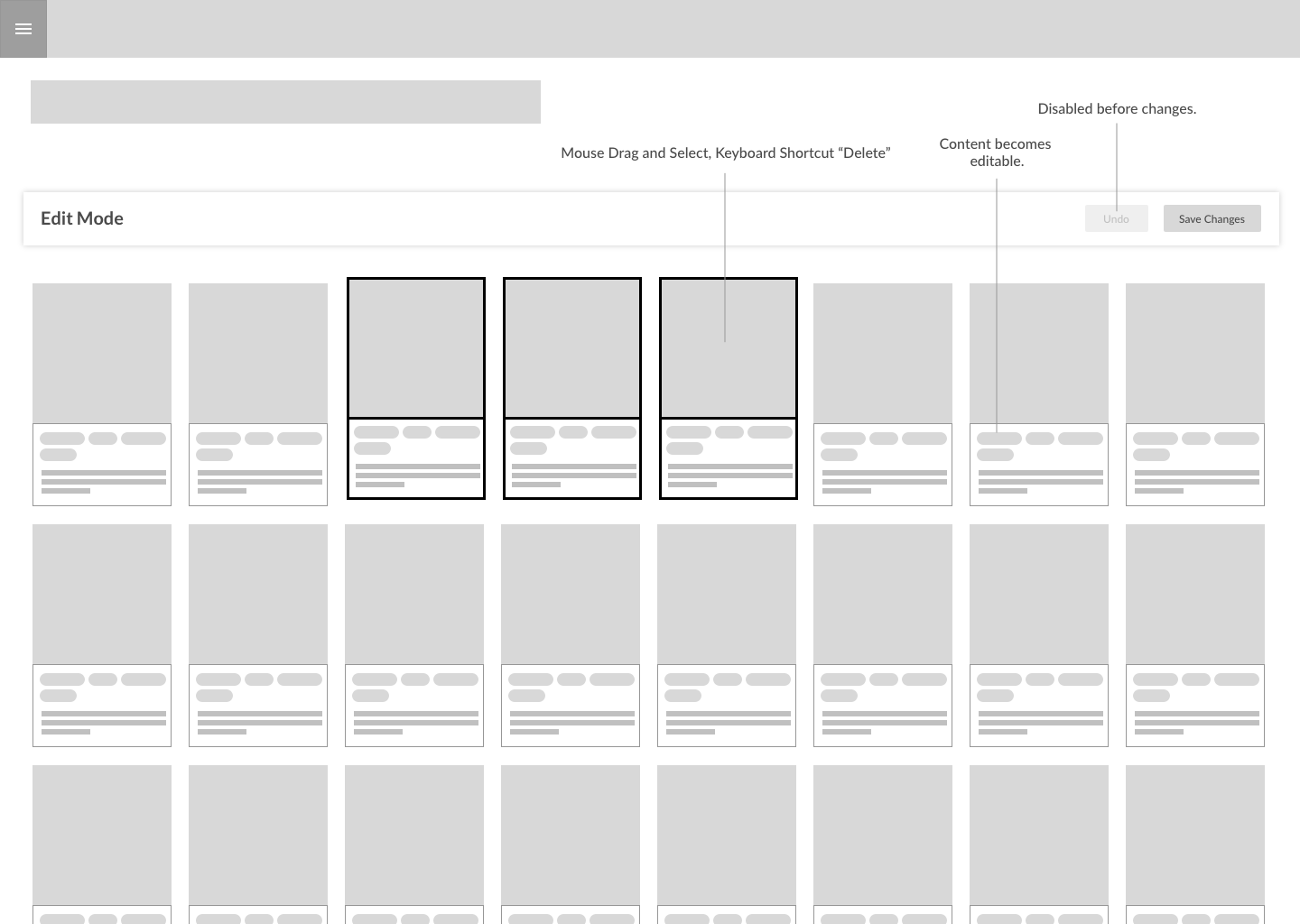 Hi-Fi Design